First Player to Attend Opening Day at Peak!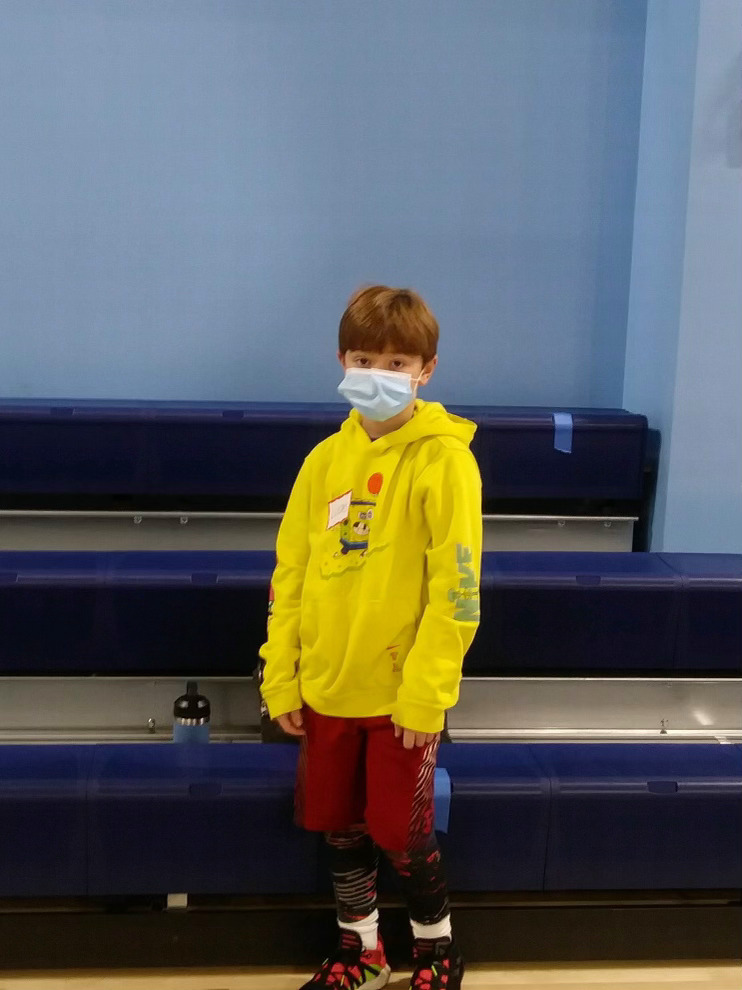 Peak Sports Academy is so excited to spotlight Lucas Mitchell from Westfield! Lucas is 8 years old and attends Holy Trinity School in Westfield. Lucas was our very first player to attend our Opening Day lessons at our brand new facility in Mountainside. CONGRATULATIONS LUCAS!!!  This is Lucas' first year, but he is following in his brothers' footsteps.  Brothers Max and Eli have been working with Owner (of Peak Sports Academy formerly Hoops There It Is) John McGuire for several years.
Lucas really likes to come to PEAK to practice "because we learn so much we can put into the games."  Lucas said that two of his favorite things he has learned so far are the Triple Threat and Form Shooting.  Lucas explained that the Triple Threat is being able to "hold the ball, pass and shoot or attack" and form shooting is "learning the right form to shoot with."  Lucas is definitely a team player as reflected in his answer to this question: "What is your favorite part of the game?"  Lucas responded, "passing, especially bounce passes."  He added, "assists are important because you're helping your teammates make more points and you're helping the team too."  WAY TO GO LUCAS!!!
Lucas' Mom, Mara, shared that Lucas is up early and anxious to get in the car for the ride to PEAK in the mornings.  "He can't wait to get here!  He mentioned the other day that if there was a school here he would want to attend that too!"  Lucas added, "I would go to school during the day and then come play on the courts after that!"  Mara added, "Last fall when Lucas and the other second graders started they definitely needed some coaching.  But by the end of the season they had become so cohesive; they had grown from being disorganized to being a well oiled machine!  ALL of the parents were so impressed with how much they all had improved.  It really was a transformation."
A little more about Lucas:
What do you like most about this new facility: That the baskets can be lowered to help us with our shots
Favorite subject in school: Math
Favorite professional player: Russell Westbrook because he makes triple doubles
Favorite color: Red
We are so happy to have the Mitchell family as part of the PEAK family!!  Lucas, we are thrilled to celebrate you as our very first player who attended on Opening Day!