AC Tournaments brings Championship Runs for Peak Teams
May 14-15, 2022 the Peak Sports Academy teams traveled to the Atlantic City Convention Center for a Zero Gravity Tournament.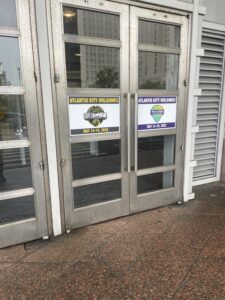 Our teams gained experience, wins, and took home a championship during the tournament.
8th Grade Boys Select Team: They won the championship for their division. Coach Nick did a great job and the boys were strong from beginning to end!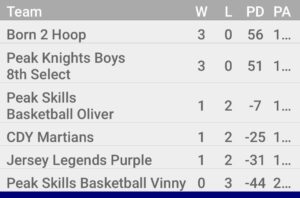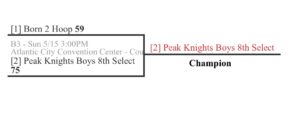 8th Grade Girls Select: They played in an 8th-9th grade division. They battled in every game and got better as a team! We even advanced to the semi-final and lost the Champ of our division. Our defense let up a division best 56 point in 3 games!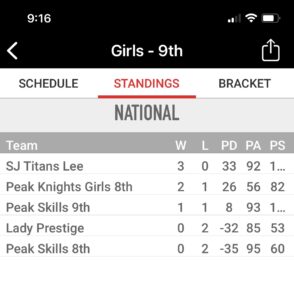 9th Grade Boys Select: They went undefeated in Pool play and came up short in the championship game. The boys played stronger basketball this weekend!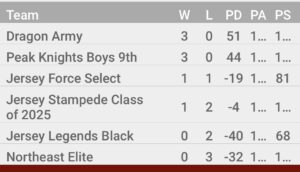 Girls High School Select: The girls went undefeated in pool play and battled back from down 7 in championship game with 3:00 minutes remaining and came back and the led by two and lost on a buzzer beating 3 pointer! Ouch-But we got better. The girls have now been in four tournament championships dating back to the fall and won 3 out the 4.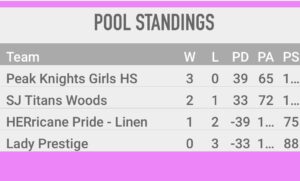 Boys High School: The boys high school select went undefeated and did not advance due to point difference but credit to Coach Mike and the boys for choosing to NOT run up the scores in their games! Character points matter most to us!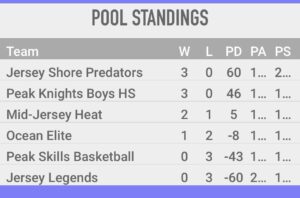 The teams had success on the court and bonded off the court in hotel pools, local restaurants, the hotel arcade through the hotel area. The Girls high school select had a team bus and went out to dinner and had a blast! The 8th grade girls select had a blast with their families too!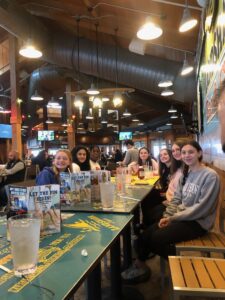 These teams will also be competing in Spooky Nook, PA with Premier One on June 4-5. Looking forward the next BIG tournament! We live the Mantra  #Be More Ready
Our Mission: Peak Sports Academy strives to makes a remarkable impact on the lives of youth athletes through sports one player at a time.