4th grade Select win back to back Championships!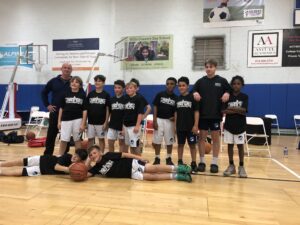 The spring season has been a great success for our 4th grade Select team. They went undefeated in pool play on NJ Jr. "Jamfest" in Hoop Group Showcase! They trailed 16-4 with 5:38 seconds left in the game and staged an amazing coming back. We went on a 17-2 run and took the lead with a three pointer trailing 18-17 with :33 seconds left in the game. We held on to win 21-18. It is a testament that the boys just kept fighting for the victory!
This past weekend (May 7th) they had a solid victory in "One Day Shootout" tournament to secure our back to back championship. The boys are working so hard at practice and really coming together. We know wins don't come easy but each time we practice and play tournaments keep getting better and coming together as a team.