Girls' high school Peak Knights back to back tournament champions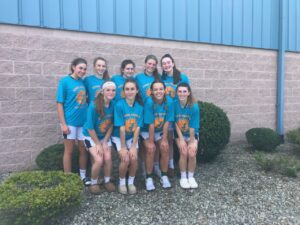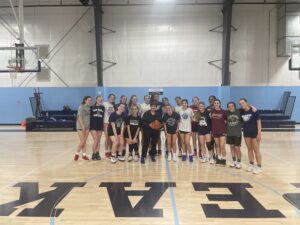 The Peak Knights High School Select girls earned another championship at the 2022 Shore Shots Girls Summer Showdown hosted by Hoop Group this weekend. They came from behind in the Championship game and finished with a strong 8-point victory. They also earned a championship in The Easter Classic Tournament hosted by Bball Shootout this season.
Their next tournament is a Zero Gravity tournament in Atlantic City. Coach Phyllis Mangina, Former women's Seton Hall coach for 25 years, has been a guest coach offering great expertise on things such as defending the pick n roll, individual and team commitment needed to be successful as well what college recruiters are looking for as they get scouted. Assistant Coach Sheila Leonardo, former D1 player at LaSalle University, and Head Coach John McGuire, Owner, Peak Sports Academy, credits their success to their hard work, coachability and grit.